A few years ago Facebook had stopped its message service through its primary app (Facebook App) . This step was taken to encourage its users to use its separate messenger (Facebook Messenger) . But now a big change on Facebook is going to happen.
As it seems Facebook is going to take U-turn on it's this policy. They are going to reintroduce messenger service into its primary application.
Jane Manchun Wong known for her reviews and research work on apps and also a Twitter user. She shared a Screenshot on her Twitter account , Facebook notification tabs a new button of messaging can be seen. It shows a big change on Facebook is on cards.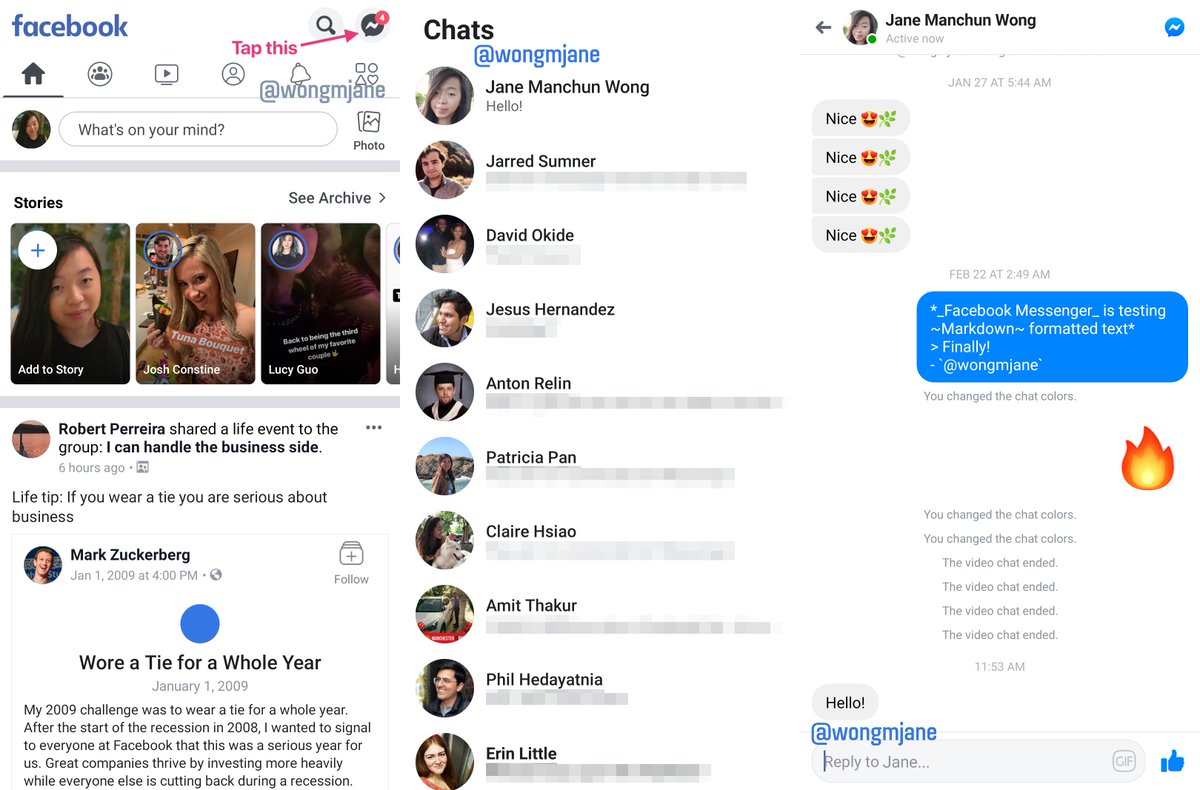 She also said
Facebook has confirmed they're testing bringing chats back to the app Facebook has also reinforced my speculation that Messenger will stay and Facebook chats will be basic This feature will make these two apps interoperate better, as Zuck promised in his recent blog

Jane Manchun wong-
Current Position
Nowadays this button used as a short cut for Facebook messenger on its main app on click the messenger tab on its main app either it divert user to its messenger official page on Pc's.
If mobile user device doesn't have messenger app , it redirects to App store or towards google app store but still it is possible to do chat on mobile facebook main app with fewer features.
Short History
On the year 2011 Facebook facebook had made messenger an independent application for messaging services, and in the year 2014, they finished the option of messenger on main facebook option and made use of messenger app compulsory.
She also said in current change user can only accept or send text messages on the app for calling audio video feature user will have to use main messenger application ۔
As Facebook is currently working on the integration of its three platform Facebook messenger, Instagram, andwhatsapp, so that is why chat option is re-introducing on the main app.
It is not yet clear when will this feature be introduced.
But it will be a big relief for those who feel less interested in using Fb messenger app.
If you have interest in drones technology than please dont for get to read here about the
5 best use of Drones